Curious about PVPA lands?
Each of our two properties features a combination of capital improvements for water collection and spreading, as well as projects related to maintaining natural habitat.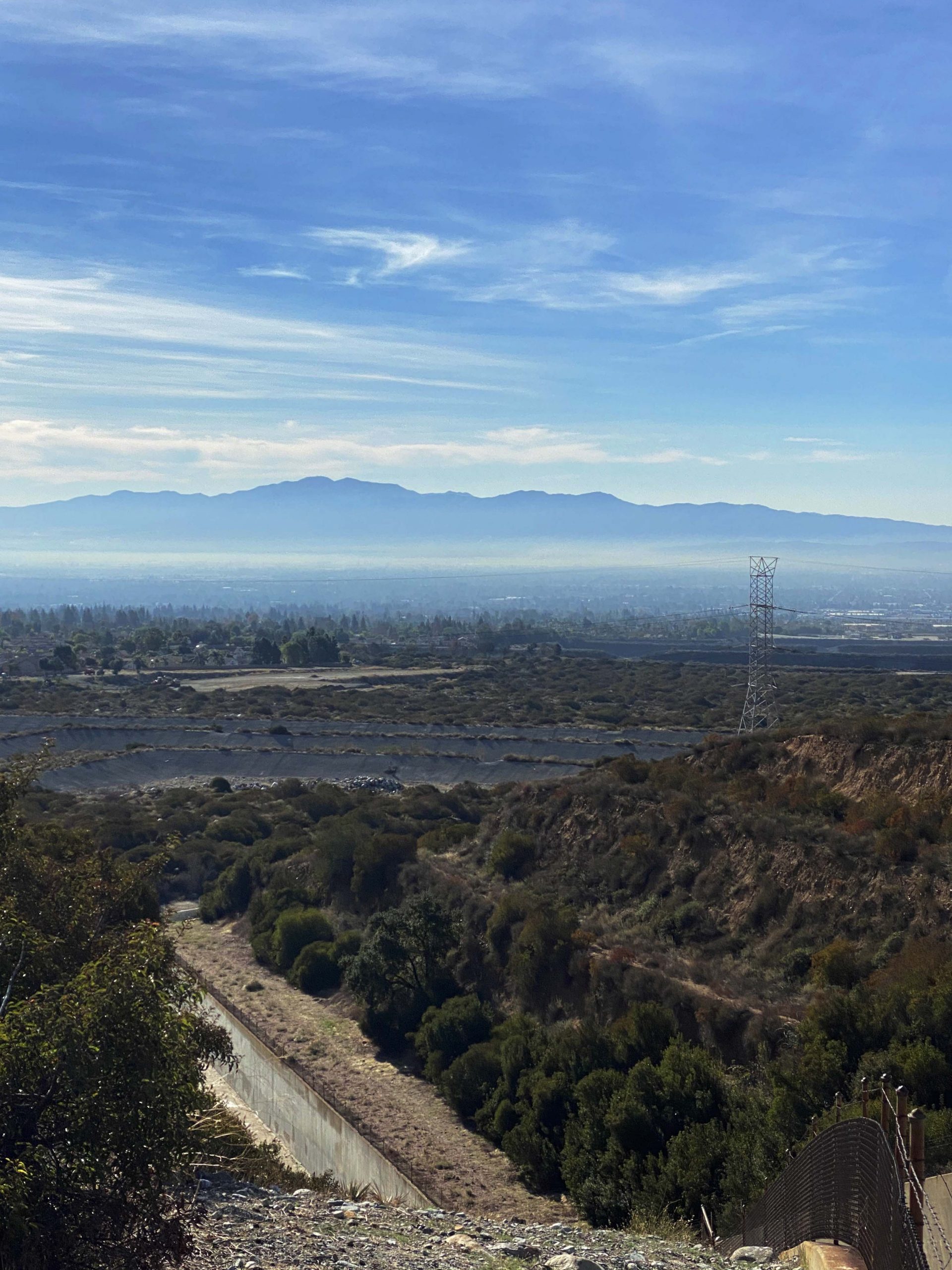 San Antonio Spreading Grounds
The San Antonio Spreading Grounds consist of 850 acres that lie on the north side of Claremont, reaching into the foothills of the San Gabriel Mountains. The use of this property dates back to the early history of the PVPA and attempts to mitigate the damage and spread of water coming out of San Antonio Creek.
Since 2012, the PVPA has invested over $700,000 in capital improvements to recharge and percolate water into local aquifers. While PVPA funds these projects, each is intended to supplement our work with the Army Corps of Engineers, who manage the San Antonio Dam, and Six Basins Watermaster's Strategic Water Resource Management Plan. On the southeast end of the property, several gravel pits are also operated, which assist in capturing rainwater for percolation.
In 2006, PVPA and the Three Valleys Municipal Water District entered into an agreement providing for the import of water from The Metropolitan Water District of Southern California for spreading on PVPA's San Antonio Spreading Grounds. The water is stored underground for use during drought periods, which not only benefits local residents but is part of a series of local water storage programs benefitting all of Southern California.
MARILEE SCAFF THOMPSON CREEK SPREADING GROUNDS & WATERSHED
While best known for Thompson Creek Trail and Claremont Hills Wilderness Park, this 120-acre property also serves as a flood control and water conservation district. We work with the Los Angeles County Flood control District, who operate the Thompson Creek Dam north of the property to spread and percolate water from this drainage.
Alongside our water collection and disbursement efforts here, we also regularly work on habitat restoration on this property. This includes weed abatement projects, which eliminate or control invasive plant species. These projects benefit the local flora and fauna—including multiple threatened or endangered species— that make the trail and park so popular.