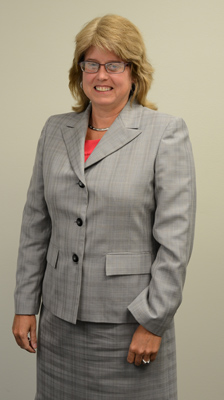 Rosemary brings three decades worth of experience in municipal engineering and water utility management in California to the Pomona Valley Protective Association. In addition to her director's position with PVPA, she serves as the City Manager of Upland.
Prior to becoming City Manager, she was Upland Public Works Director/City Engineer, a position she has held for eight years. Before rejoining Upland, Rosemary served as the Director of Municipal Utilities and Engineering for the City of Redlands.
She is also the General Manager for West End Consolidated Water Company (WECWC). WECWC provides general administration, project administration, and spreading ground operational services to PVPA. Rosemary is a registered civil engineer and land surveyor, with a Bachelors in Civil Engineering and a Masters in Public Administration.